Professional, Affordable Office Space
in New York's best locations.
NY Offices is a service dedicated to helping businesses find the best office space in locations across the city. Using the NY Offices service is a fast, free way to get information and zero-obligation quotes from a wide range of office providers and building owners. If you're looking for New York City office space you've come to the right place.
We offer a range of NYC office space including fully serviced executive suites, affordable hot desking locations, professional business centre accommodation, coworking office rental, virtual office solutions and conventional space for lease. Accelerate the setup of your business by choosing one of the areas below or call 347-480-1672 and let us do it all for you.

When most people think of business in New York, they picture the iconic Manhattan skyline - and with good reason. NY Offices has hundreds of Manhattan offices available to rent, at prices to suit all budgets. We have office space available throughout Upper East, Downtown, Midtown and Lower Manhattan, from private offices in Rockefeller Center to executive office suites on Wall Street; from loft space in the Garment District and temporary office space in Grand Central to satellite offices in Gramercy Park and virtual offices on Fifth Avenue. Impress your clients and visitors with professional office space in the world's best business location.

On average, Brooklyn office rental prices are considerably below those in Manhattan making Brooklyn an affordable option for both collaborative coworking spaces and traditional office space for lease. Downtown Brooklyn boasts over 12m sq ft of conventional office space - a fair portion of it in Class A buildings - with a low vacancy rate. Famed worldwide for its hipster, artistic vibe Brooklyn has a thriving entrepreneurial and startup scene. In both DUMBO and Williamsburg coworking space is highly sought after as is affordable shared office space, event space and other types of collaborative workspace. Alternatively there's Industry City in Sunset Park, home to hundreds of creative and tech companies as well as artists' studios, or Gowanus with its collaborative and creative workspaces. No matter what type of space you need, thanks to Brooklyn's amazing public transit options, you can rent workspace here for less without sacrificing convenience.

More affordable still than Brooklyn is Queens, with Queens office space for rent costing a bit more than half the average rate for workspace in Manhattan. NYC's largest borough, Queens is growing its stock of office space with new Class A towers being developed in Long Island City which will bring the neighborhood's total office stock to roughly 11m sq ft in the next few years . Although the borough doesn't offer the dizzying array of public transit options that you can find in Manhattan, Queens still has 81 subway and 22 commuter rail stations as well as the ferry and it's home to both of NYC's airports making national and international travel a breeze.

Home of Yankee Stadium and famous for its Latin hip hop and rock music, the Bronx has a large amount of green space and parks for office workers to enjoy. Primarily residential, there are several commercial real estate and mixed use developments both underway and planned that will add to the borough's office stock.

Office Space NYC
We offer a wide range of flexible office rental options with ultra-competitive pricing. Develop and grow your organization with modern work space in prime locations.
NY Offices has hundreds of NYC offices available, giving you the best one-stop solution for your commercial real estate search. Your inquiries will go straight through to experts with years of experience and direct relationships with the building owners, and we will do everything we can to help you get into your new workspace as simply and easily as possible.
We are proud to cover the whole of New York, NY including premium NYC office space in some of the world's most recognizable skyscrapers and buildings including the World Trade Center and Empire State Building. Many of our New York offices offer spectacular views of this great city, and all grant direct access to the beating heart of the global business community with fantastic public transit options.
Turn-Key Workspace
Each featured listing is for a coworking space or office center that is move-in ready - fully furnished and IT-enabled, ready to go at a moment's notice. This convenient approach to office rental requires less commitment and can be flexible according to the needs of your business.
The services have been specifically designed to provide everything your business needs, including internet access and smart, modern office furniture and many buildings have support staff and reception facilities.
The result is your business can be operational from day 1. There's no need to waste your valuable time on the mundane details like utilities and cleaning. Instead you can hit the ground running with everything you need at an all-in-one price, and get on with what you do best -growing your business.
Get the space you need today with the freedom to expand or contract as your business changes.
NYC Office Suites & Private Offices
Private and executive New York City office space offer an ultra professional and convenient solution, providing you with modern and comfortable furnishings, state of the art tech, comprehensive facilities and access to a wide range of support services, all in Grade A buildings.
Choose from a huge range of large executive suites, well-appointed private workspace, modern open-plan offices and private shared offices designed for small teams.
Shared Office Space NYC
Shared workspace is an increasingly popular solution due to how cost effective if it can be, but there are other advantages above and beyond the savings.
Shared spaces provide great collaborative working environments that can help spur you on to business success.
Contracts are very flexible, and frequently all-inclusive. Everything is ready for you to hit the ground running, from support staff to modern furniture to super-fast wi-fi.
Shared office space in NYC can be ideal for anyone planning to start a new business, make the leap from home-based working to an office set up, or find a professional temporary solution without breaking the bank.
Shared workspace can be a simple way to look after your business needs, freeing you up to focus on your core mission goals, building up your business, client base and revenue.
Coworking Space NYC
When starting a business, it is critical that you keep control of your set-up costs whether you are a freelancer, a start-up or a brand new company. Coworking can be an ideal economical solution to your workspace requirements.
Our service includes some of NYC's premier business centers. These are professionally run and offer inexpensive and flexible deskspace in sociable shared offices. These workspaces have been designed to facilitate new connections and promote networking. Supercharge your own creativity with coworking space in New York City.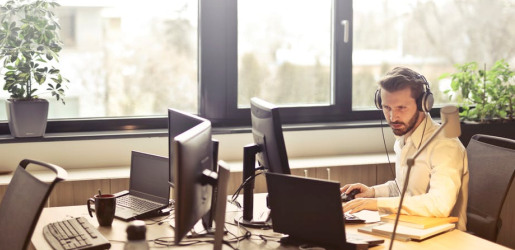 Affordable Workspace in New York
We understand that there a lot more to choosing a location for your business than just the price, nevertheless we are firmly committed to ensuring the lowest office rental rate available.
Our goal is to ensure competitive, predictable pricing and make sure that every question you have is answered simply and clearly.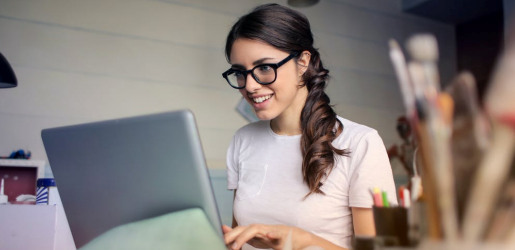 Find NYC Office Space
New York Offices offers the flexibility of short term office rentals, the ease of being able to simply move in and the convenience of having all the details taken care of for you. Setting up your business can be as easy as finding an office in your ideal location, signing a simple contract with flexible terms, moving in and getting to work. With a range of options including short term leases and flexible license agreements, we will help you find the right location and facilities for your company.
Our dynamic team specializes solely in helping businesses find the best office space available to suit their exact requirements, and we would be more than happy to assist you every step of the way. We work hard to find the lowest possible prices, and don't charge you for the service.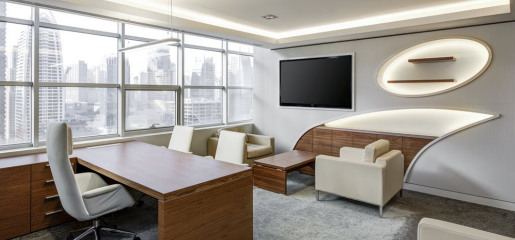 We're here to help your business set up and succeed in the world's greatest city.
Call 347-480-1672 for all your office requirements.